Photo above: Curecanti Needle, circa 1884, in photo by Charles Roscoe Savage. Courtesy Wikipedia Commons via Brigham Young University, Harold B. Lee Library. Photo right: The Curecata Two pontoon boat taking visitors around the waters of Curecanti NRA. Courtesy National Park Servce.
Curecanti National Recreation Area
At one time, it was a river, the Gunnison, a tributary of the Colorado River, that was wet and very wild. Now it's still a river, in some parts, and three dams and their reservoirs. And yes, perhaps it's not as wild, but it's still plenty wet. When Blue Mesa Dam was built in 1966, it created the Blue Mesa Reservoir for thirty-six miles with ninety-six miles of shoreline. West of that, there'a another dam, Morrow Point, and its reservoir. Even more west and you get to Crystal Dam and its lake. Beyond that, it's the history of the Gunnison Tunnel at East Portal, the 5.8 mile irrigation ditch built in the early part of the 20th century, the longest irrigation ditch in the world at the time. It's doubtful you'll care much for some of that, though, preferring to camp, hike, boat, or tour along U.S. Route 50 for fun. Plenty of that there, too.
Sponsor this page for $100 per year. Your banner or text ad can fill the space above.
Click here to Sponsor the page and how to reserve your ad.
There are two marinas here and five boat launches. You can bring you're own, but remember you may be subject to inspection about invasive species. For those that want some water adventure without a trailer and boat attached, call ahead and get a reservation for the Morrow Point Boat Tour on a pontoon boat. Or maybe you'll just take a walk. Lots of trails here for all levels of experience, although none are extra long. You are already at seven thousand feet so be aware of that even on shorter hikes. The hikes range from one and one half miles to six. Some do have significant elevation changes, and are considered strenuous. If taking a drive is more to your liking, the entire length of U.S. 50 provides glimpses into the beauty and history of the entire length of the Gunnison River and those current reservoirs.

Photo above: Pine Creek Trail. Courtesy National Park Service. Below: The barn at Cooper Ranch, 1976, Historic American Buildings Survey. Courtesy Library of Congress.


Curecanti Then
John W. Gunnison - Gunnison was a military man, graduating from West Point in 1837. But his career took a turn toward exploration, with an early survey expedition to the Great Lakes in 1841 and later to the Great Salt Lake as a member of the Stansbury Utah Territory Expedition of 1849, exploring the route for the Mormons to Utah. In 1853, Gunnison began a survey for a Pacific railroad route, bringing him to the Gunnison area.

Cimarron - It was 1853 when John W. Gunnison and his party traveled through the area looking for a trans-continental railway route. The area was too rugged, they said. But settlers came anyway, to farm and when discovered, to mine. By the 1880's, the Denver and Rio Grande Railroad was up to the challenge. The camp of Cimarron was founded to begin the build in 1882. A roundhouse and station followed suit, although the town never grew much, maxing out at two hundred and fifty people. It became more livestock oriented. By 1949, the last train rumbled out of the town.

Cooper Ranch - Now located just past Milepost 151 and the Neversink Trail. You can visit its remnants down the Cooper Ranch trail.


Curecanti Now
The region provides a glimpse into the time when the railroad contemplated routes and the ranchers used the railroad to get livestock to Kansas City, but the dams and reservoir have made the overall landscape an altered story. Your visit here will likely focus on the water, either watching it from the shoreline or from a boat, or using it to fish and recreate. The views are great, some think the best in Colorado.

There's a variety of campsites to stay overnight, most nearby the water in one way or another. You can still visit the historic remnants of Cimarron, and the Cooper Ranch, and the Visitor Center at Elk Creek has exhibits on the history, both old and new, as well as ranger orientation, and more, including the boat tour, during the summer season.

Curecanti NRA

Things You Should Not Miss
1. Well, since you're at a site with lakes, reservoirs, and rivers, you might as well take a boat tour. The Morrow Point Boat Tour runs June to Labor Day, is one and one half hours long, and a picture taking delight. Reservations are required and it costs $24 adults, $12 children (12 and under). Subject to change and weight requirements for children. Tours begin at the Pine Creek boat dock twenty-five miles west of Gunnison.

2. Take the U.S. 50 Drive. From Gunnison, you'll pass Neversink and get the chance to stop at Cooper Ranch. At the Lake City Bridge, you might see remnants of volcanic past. Stop by the Elk Creek Visitor Center before you head further west to see what's going on that day. Head west from there for more views of Colorado altitude, Big Horn sheep, and the historic town of Cimarron and their railroad history.

3. Visit the site of the Cooper Ranch. Birding opportunities here.

Photo above: A green hillside above Kokanee Bay. Courtesy National Park Service.

T-Shirts and Souvenirs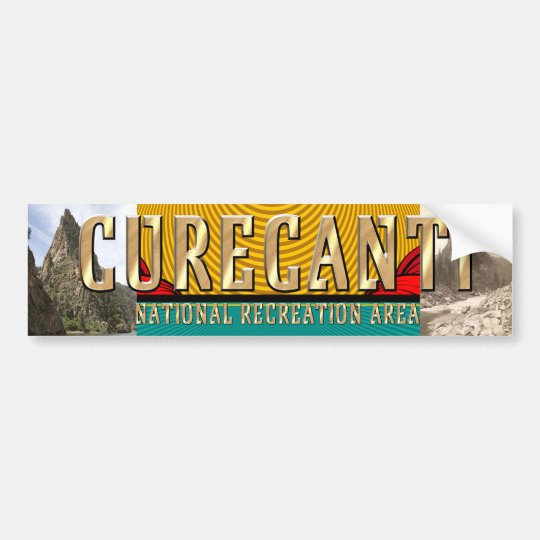 Curecanti National Recreation Area and other National Park T-Shirts and Souvenirs from the official souvenirs of America's Best History. Great for nature, national park, and heritage history fans.
Shop Now