Point Reyes National Seashore




Point Reyes Lighthouse. Image source kkmd at Wikipedia Commons.
Associate Pages
Visitor Statistics
Point Reyes National Seashore

2,265,301 visitors
#42 Most Visited National Park Unit

Source: NPS, Rank among 378 National Park Units 2019.



Park Size

65,234 Acres Federal; 71,055 acres Total



Park Fees

Free
Camping fees additional.

Fees subject to change without notice.



Weather

There's more than a little fog here, particularly in the summer months, and the weather on the beaches can be cool. Clearest days, September to November. Little rain in the summer; more in the winter. Normal daily high temps from May to October stay in the 60s F, with some high temperature days climbing into the 80s and 90s. Check daily with the local weather forecast so you are prepared for the conditions of the day.

Photo above: Point Reyes Lighthouse, 1870s. Courtesy Library of Congress. Right: Drakes Beach scene at Point Reyes National Seashore. Source: National Park Service.
Point Reyes National Seashore
Cute seal pups, one fantastic historic lighthouse that's been overlooking this point above San Francisco for over a century, cool crisp beach days, and scenery extraordinaire. That's just a few of the attractions that draw millions of visitors to this oasis of land sliding along the cliffs of central urging on northern California. There's the native culture, a variety of visitor center exhibits, and a history of radio waves, just to name a few more. Visit Point Reyes National Seashore for any of those pursuits along the Pacific Ocean and you'll get even more than you bargained for, whether you want to visit its history, walk a beach or path, or drive along the coast.


Sponsor this page for $100 per year. Your banner or text ad can fill the space above.
Click here to Sponsor the page and how to reserve your ad.
Point Reyes Then
Point Reyes Lighthouse - It became apparent long before the days of the 1849 Gold Rush, that the area of Point Reyes was a danger to ships. In 1595, the San Agustin wrecked on Drakes Beach, the first shipwreck in California history. These wrecks continued through the rush until 1870 when the United States Lighthouse commission built the Point Reyes Lighthouse. It would provide service for one hundred and five years. The lighthouse assisted, but did not stop the wrecks.

Miwok Indians - Coast Miwok inhabited the area of Marin and Sonoma Counties in villages of seventy-five to one hundred people. They were farmers and gatherers who used the land and ocean for growing lettuce and gathering kelp and seafood.

Cattle Ranching - Beyond the coast and forest lies the Pastoral Zone of the park, where cattle ranches sprung up due to many of the demands of the 1849 Gold Rush. Cattle had been introduced to the area in 1817 by the Franciscan missionaries and the industry grew through the gold rush period to collectives and large ranches such as the Tomales Point ranch of Solomon Pierce.

Marconi and the Radio Days - Guglielmo Marconi built wireless radio in the area, starting in 1913, which communicated with the ships in the area. Station KPH, owned by Marconi and later RCA, would operate in the Point Reyes region until 1997.

Photo above: View of Point Reyes Lighthouse from the Historic American Building Survey, post 1933, date unknown. Photo courtesy Library of Congress. Below: Point Reyes National Seashore scene looking north. Source: National Park Service.


Point Reyes Now
For many, it's a place to hike along the ocean cliffs north of the city, where you might get to witness seal pups near Chimney Rock from December to March or whales in migration from January to April, and ocean waves all year long. There's one hundred and fifty miles of trails to explore. Yes, that's one hundred and fifty. So grab your backpack and head out. If you desire, head off to one of the primitive campgrounds and make it a more than one day trip. But what many come to the area to see, from a historic standpoint, is the Point Reyes Lighthouse that has been guarding the shoreline since 1870. The area here has a diverse past. It's been a cattle ranching area, heritage land for the Miwok Indians, a place of seismic proportions, and home to Marconi. There are wildlife to watch and oysters to bed. By the end of the day, depending on the activity you choose, you may just want to lay in the bed with them.

The park was established in 1962 to preserve the history and land here. Along the coast, the lighthouse still stands, with exhibits in the visitor center below, and twenty-five stories of steps to climb to visit. If open on the day you go, and you're capable of making such a climb, it's a worthwhile visit for anyone who loves the sea, lighthouses, and history. There's also the Point Reyes Lifeboat Station to visit.

The Kule Loklo recreated village gives a sense of what a Coastal Miwok village looked like in the past. No village was located exactly where the recreation stands. Today there are five hundred descendents of the tribe. In July, there is a Big Time Festival at the village showing the culture and trade of the Coast Miwok. You can also visit the ranching past at the Pierce Point Ranch, located at the northern Tomales Point area of the park. Be aware that many of the other existing ranches are still commercially farmed. There's also one very interesting site for the expedition history fan, that of Nova Albion, where Francis Drake had his campsite in 1579.

Okay, we've focused on what the man-made history buff might like at Point Reyes, but much of what's special about this place had a higher hand. The cliffs. The ocean. The beach. The whales and sea lions. They're all here to see on a ride down the park roads or a hike on one of those miles and miles of paths.

T-Shirts and Souvenirs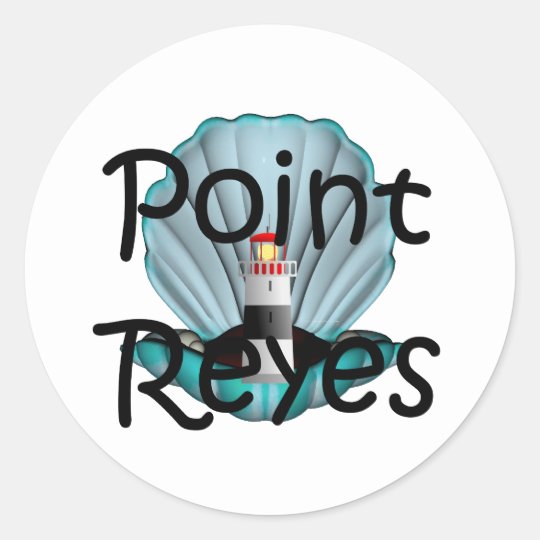 Point Reyes National Seashore T-Shirts and Souvenirs.

Shop Now
Point Reyes

Things You Should Not Miss
1. Well, you've just got to visit the Point Reyes Lighthouse. Ask at the Visitor Center for the days and hours as they seem to change. Usually open Fridays to Mondays. Not open during very windy, above 40 mph days. A special treat during some summer Saturday nights is an evening program with the light turned on. Check if that's a possibility; requires a reservation. Remember, there's a steep climb to the light, twenty-five stories, so only do if you are capable.

2. Especially on a rainy day, ask about getting a showing of one of the special videos in the Bear Valley Visitor Center auditorium. There's about a dozen, including Point Reyes, the Point of Kings. Yes, that's about the lighthouse. Welcome to Kule Loklo is about the heritage of the Miwok Indians of the area.

3. As always at a National Park, Seashore, or Recreation Area, if there's a ranger guided talk or tour, take one. Here you might learn about a lighthouse, the Miwok Indians, bats, mountain lions, or the ocean. Check at the Bear Valley Visitor Center for the schedule. Many times of the year, these walks are only available on the weekends.

Photo above: Stereoscopic view of Point Reyes Lighthouse in the 1870s. Source: Library of Congress.
Paint the history of Baseball number by number in books and stats you can get nowhere else. Baseball Evaluation @ statgeekbaseball.com.

Visitor FAQ
What's There Now
Point Reyes National Seashore
Three Visitor Centers
Bear Valley Visitor Center - Central Olema Valley. Orientation and exhibits on the ranching culture of the area, the ecosystems of Point Reyes, a seismograph, and more. Open year round. There's a bookstore, an auditorium for films, picnic area, and many trailheads nearby.

Kenneth C. Patrick Visitor Center - Drakes Beach. Open sporadically, usually on high traffic weekends and Monday holidays or when the Winter Shuttle is running. Exhibits on maritime activities and a bookstore.

Lighthouse Visitor Center and historic Point Reyes Lighthouse - Point Reyes Headlands. Open Friday to Monday, sometimes Thursdays. Exhibits on the lighthouse, sea creatures, and maritime activities. Shuttle may be required during high traffic winter days. Lighthouse is located 150 meters beyond the visitor center and requires a steep climb.


More Attractions
Alamere Falls - Located within Phillip Burton Wilderness, it requires a thirteen mile roundtrip hike that's difficult, but if you are able, you'll see a thirty foot waterfall over the cliffs into the ocean. Be careful here, the cliffs can be dangerous.

The Beaches - There's over eighty miles of coastline here. Three main beaches have vehicle access; Drakes Beach, Limantaur Beach, and the Great Beach. The others can be accessed only by hiking or boating to the areas. Be wary of sneaker waves (larger than normal waves that rise up the beach) and rip tides.

Photo above: Point Reyes Lighthouse from the Historic American Building Survey, post 1933, date unknown. Photo courtesy Library of Congress.
Kule Loklo - Located a short walk from the Bear Valley Visitor Center, this replica of a Miwok Indian village on the under one mile trail has interpretive signs and exhibits.

Pierce Point Ranch and Tule Elk Reserve - It's a bit of a drive, but this ranch and reserve will give you an insight into the dairy ranching that created its own history here. A short walk from the ranch will get you to the 2,600 acre reserve with a four hundred elk herd.
Lodging and Camping
Lodging - There is one lodging within the park, the Hotelling International. They have four private rooms and dormitory style accommodations for a total of forty-five. For other nearby hotels, motels, and bed and breakfasts, check out your favorite online lodging site for the hotel, motel, or bed and breakfast of your choice.

Camping - Inside the park, there are hike-in or boat-in campgrounds, but no campgrounds where you can park your vehicle and camp nearby. There are campgrounds for vehicle camping at private and state campgrounds within one half hour of the park.

Coast Camp (Hike-In) - 1.8 miles from Laguna Trailhead, 200 yards from beach. Twelve individual, two group sites.
Glen Camp (Hike-In) - 4.6 miles on Bear Valley Glen Trail, wooded valley area. Twelve individual sites.
Sky Camp (Hike-In) - 1.4 miles from Sky Trailhead, west side of Mt. Wittenburg. Eleven individual, one group site.
Wildcat Camp (Hike-In) - 2 miles from Alamere Falls, meadow bluff overlooking beach, short walk to beach. Five individual sites; three group sites.
Tomales Bay Camp (Boat-In) - Twenty permits per day. Check with visitor center office about rules and regulations.

Photo above: Point Reyes and Pacific Ocean scene from the Sky Campground. Photo courtesy National Park Service.
Directions to the Park
From San Francisco, there are a variety of routes to take, but if you are new to Point Reyes, a start at the Bear Valley Visitor Center might be a good place to go. It's about an hour drive from the city. Take US101 north to Exit 450B San Anselmo. Merge onto Sir Francis Drake Boulevard North to CA 1, turn right. Left onto Bear Valley Road.

For a less direct route that will get you into the southern area of Point Reyes National Seashore, you can go up Route 1. Check your GPS or favorite map program for that or other alternate routes.

The Winter Shuttle - Late December to early April, a winter shuttle bus runs on high attendance days and weekends from the Kenneth C. Patrick Visitor Center at Drakes Beach. It takes you from Drakes Beach to the Point Reyes Lighthouse and Chimney Rock. Cost $7 per person over 16 years of age.

Photo above: Oyster Beds at Point Reyes National Seashore. Courtesy National Park Service.

About
America's Best History where we take a look at the timeline of American History and the historic sites and national parks that hold that history within their lands.

Photos courtesy of the Library of Congress, National Archives, National Park Service, americasbesthistory.com and its licensors.

© 2021 Americasbesthistory.com.